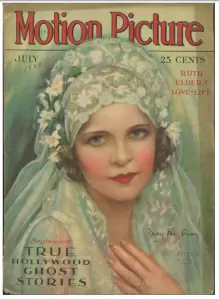 Recently, we ran into an old, old ghost story from the 1920s – published in a magazine about early cinema and its stars. It was a gem of a tale, for sure; but, this ghost story amazed us. It was especially significant because the account really showed similar beliefs with those who ghost investigate, today.
There were two pilots in the story who had crashed, separately. Both pilots gave their reasons for visiting the same actress after their deaths. Also, a picture of how the "Great Beyond" may work was also given. Even the fact that an Ouija board was used to make contact was interesting – of course, this was during the time when spiritualism was very popular.
Read Hollywood Ghost Stories and see what you take away from the haunting that perplexed cinema actress (and paranormal witness), Betty Compson.